GET Owns Exploration Rights for Hydrocarbons in Northern Germany
GET has granted an exploration licence, which contains a regional monopoly for the systematic exploration of hydrocarbons nearby Prezelle in Northern Germany..

The concession extends about 160 square kilometer and comprises areas governed by the district of Luechow-Dannenberg.
The obtained licence is valid from 01/01/2014 to 31/12/2019.
Press release dated 04/12/2013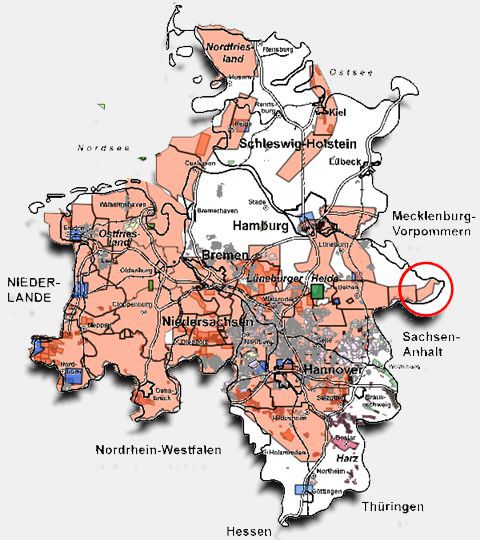 Map of Northern Germany with mining authorisations;
Source: NIBIS Map Server by State Authority of Mining, Energy and Geology, Germany
Exploration Licence "Prezelle"

Based on a geological preliminary study of GET a large hydrocarbon potential is expected in awarded concession area.

Main target is to explore oil reservoirs by owned innovative and ecofriendly helicopter-borne HYDROSCAN technology as well as re-processing of existing seismic data among others.
The obtained results will be integrated into a geological reservoir model as the basis for oil exploration wells which will be requested for authorisation.
We are pleased to point out expressly that hydraulic fracturing ("fracking") measures are definitively not needed for any potential oil exploration drillings in this area.



Exploration licence map
Airborne Seismo-
Electromagnetic Method
3D Inverse Modelling -
Finite Element Cuboid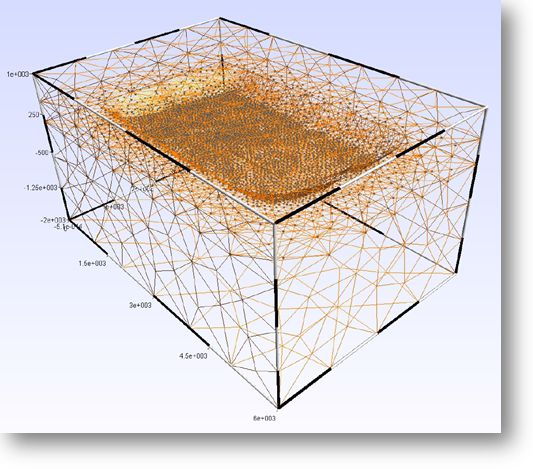 Reconstruction of the subsurface electric source field distribution considering of topography and underground volume.